🇩🇴 Pipín Ferreras New Freediving World Record "Back to the Abyss" 2019 in the Dominican Republic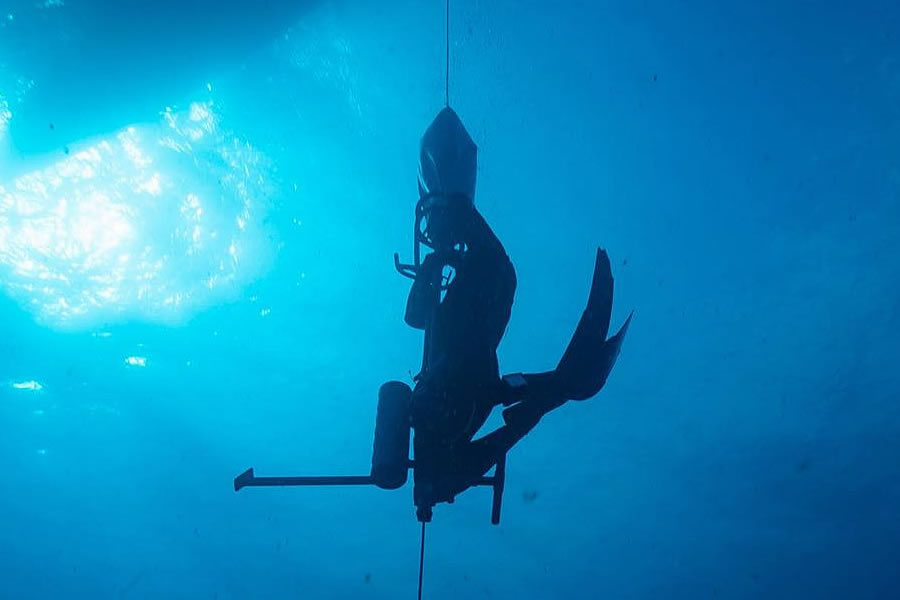 (Sportalsub.net / Pipin Ferreras) – Leer en Español
This Saturday July 20, 2019 Boca Chica, Dominican Republic witnessed a unique event, the renowned Cuban freediver Francisco "Pipín" Ferreras, born in Matanzas in 1962 and nationalized American, who has an outstanding career of more than 30 years in the world of freediving and apnea with more than twenty records and world titles in this discipline, returned to the depths of the sea, achieving a new world record to descend -106 meters in the modality of apnea no limits, in the master category for older of 55 years set at -105 meters, which had been unbeatable for more than 40 years and had been made by the great Jacques Mayol.
The feat was recorded for film history for a Hollywood blockbuster series Back to the Abyss that will be broadcast later.
The details of the event have been reviewed in the social networks of Pipín Ferreras, which has been submerged, in this modality in which the freediver is related to the help of a sled and ascends with the help of a balloon, to reach the largest depths in this sport.
Pipin had planned his return for December of 2018 in Cap Cana, however the attempt of world record was suspended due to bad weather and to protect his security team.
Sportalsub.net will follow this new world record attempt, starring one of the most emblematic figures in the apnea world of the last decades.
More information
Social Networks Pipín Ferreras: Facebook – Instagram
Social Networks Pipin's Divers: Facebook – Instagram