🇨🇴 CMAS Bifins Apnea Constant Weight New World Record by Sofía Gómez Uribe from Colombia in Dominica July 2017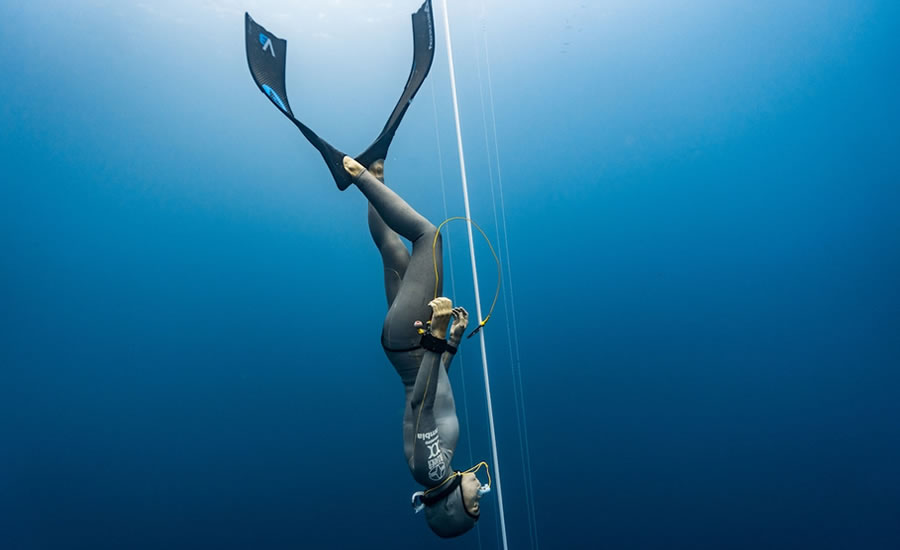 (Sportalsub.net / Sofía Gómez Uribe) – Leer en Español
From July 3rd – 7th 2017, colombian freediver Sofía Gómez Uribe CMAS Bifins Apnea Constant Weight New World Record on Dominica Island on Caribbean Sea.
NEW WORLD RECORD -84 METERS
Friday July 7th
NEW WORLD RECORD -83 METERS
Wednesday July 5th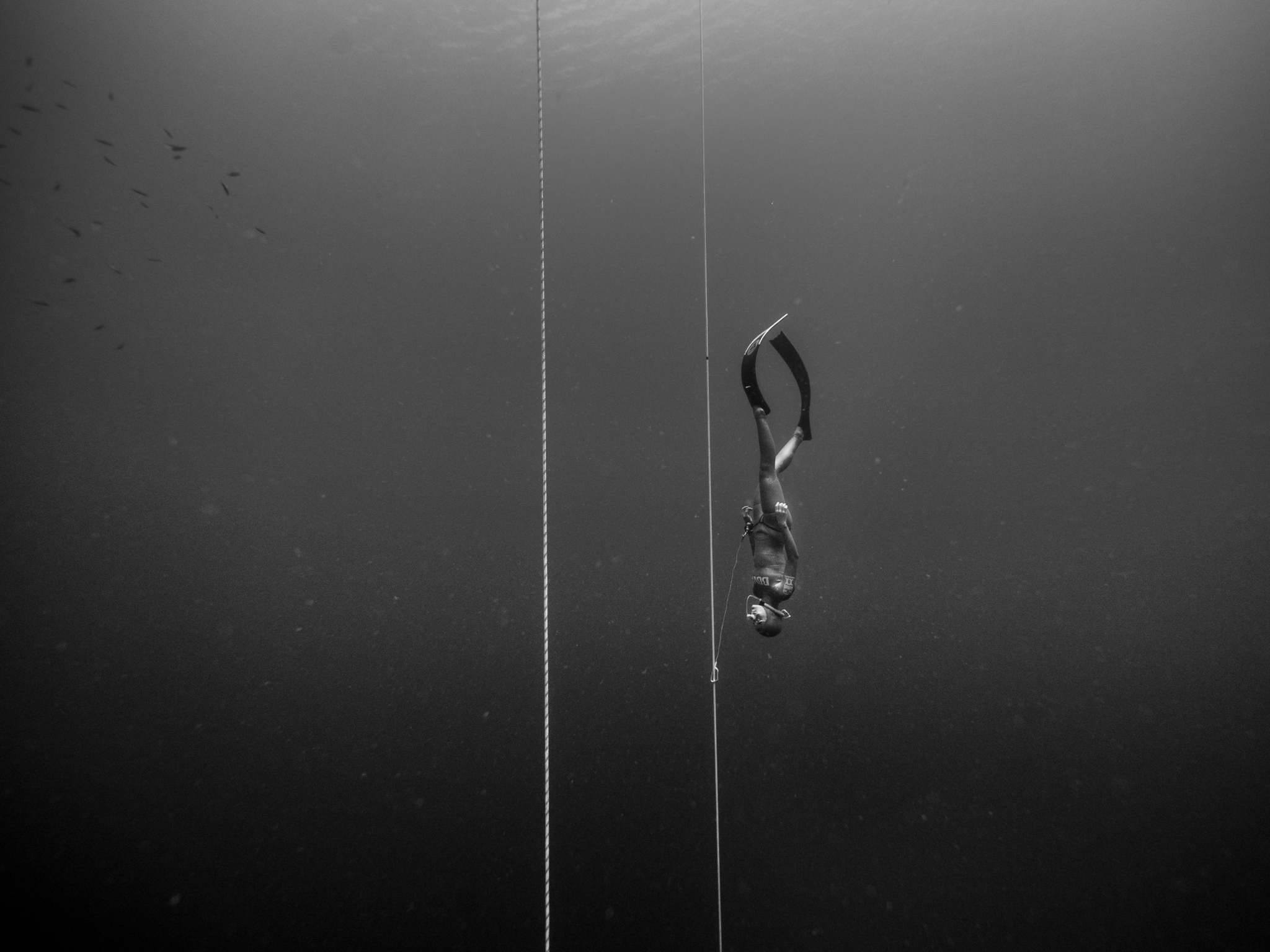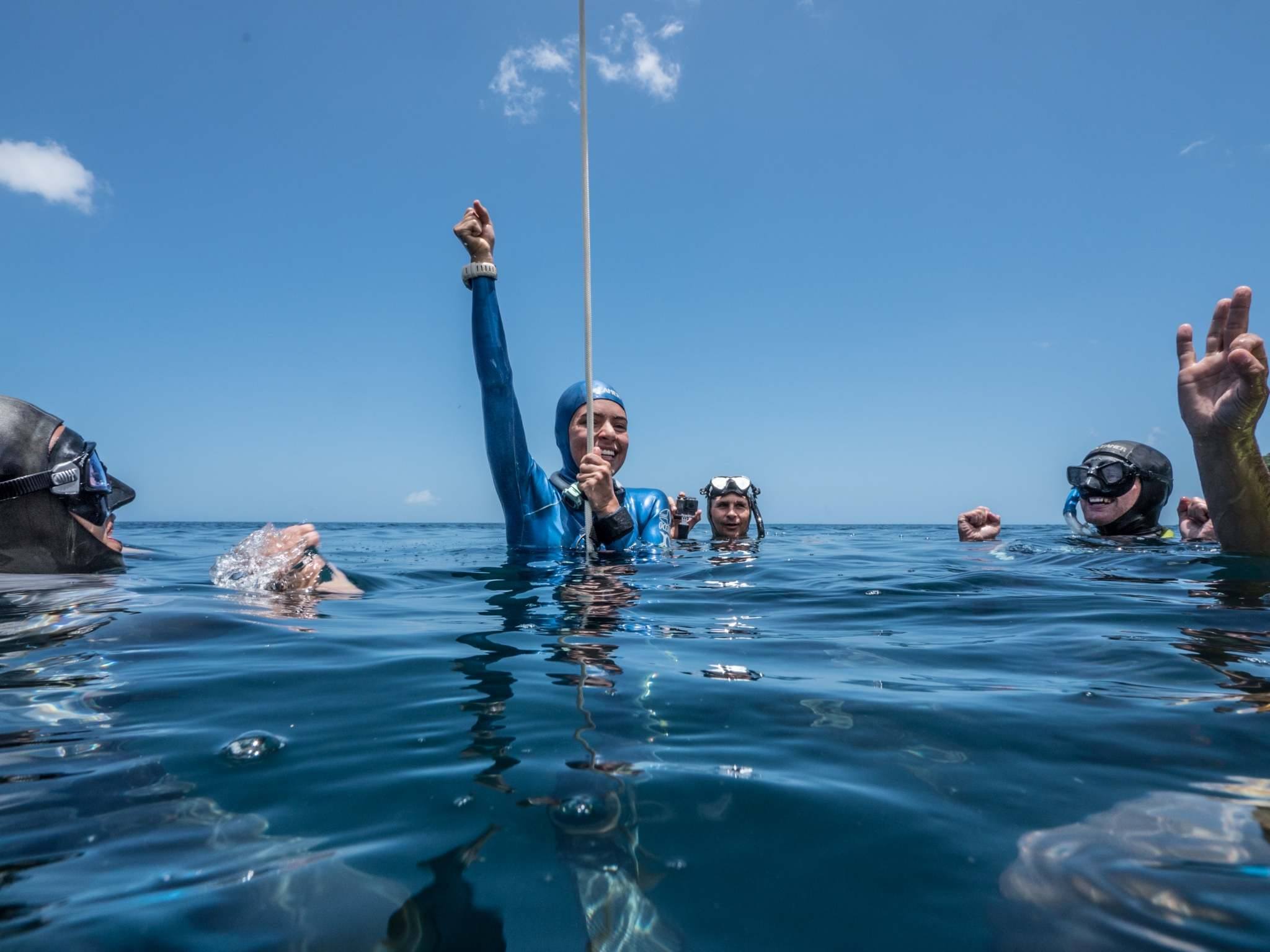 Review on her website: www.sofiagomezuribe.com
THE RECORD
This record consist in diving as deep as possible holding your breath and with the help of nothing but a pair of Bifins. Sofia has to go deeper than 82m to break the actual record.  
This attempt will have 3 diving days, each day with one possibility of diving, in case the weather conditions are not good or something external happens, Sofía will have more than a chance to make the dive. 
The World Record is held by Alenka Artnik form Slovenia at a depth of 82m. It was achieved in the CMAS World Championship in Kaş Turkey, 2016.
​
This next July, Sofía will try to go deeper than any other woman before with a pair of Bifins. She will be holding her breath for almost 3 minutes, reaching the acuatic habilities of the human being! 
THE ATHLETE
Sofía has been dreaming of achieving a World Record since she can remember, she is focused on the objective and has been working very hard to get it. She was born in Colombia in 1992 and has been representing the country in numerous international and national competitions appart from being an underwater model. She occupies the first places of the word ranking in 3 disciplines of freediving and hopes to keep improving every day and reaching greater depths.
THE LOCATION
Dominica, Soufrière and Scotts Head Bay Marine Reserve