🌎 Underwater Sports Betting Markets You've not Heard Of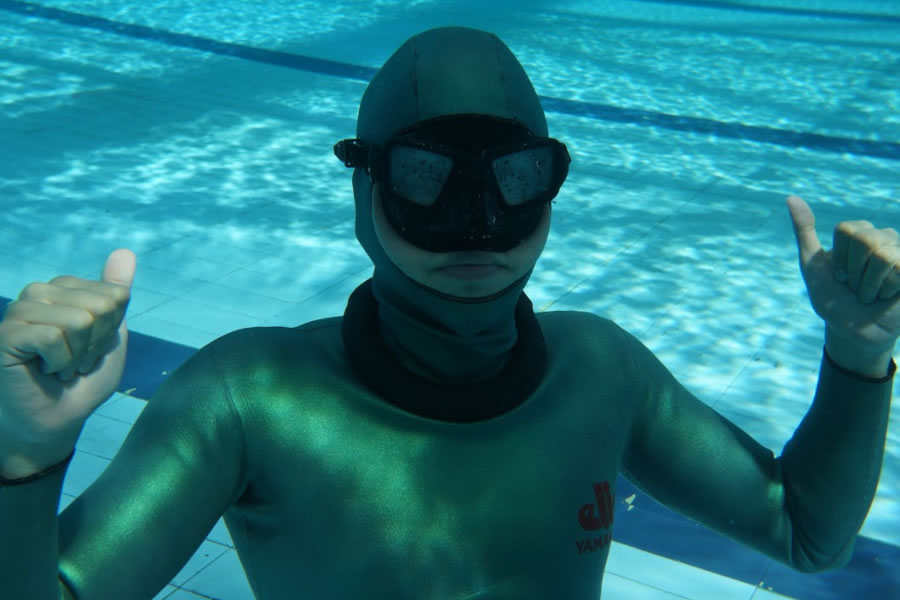 Delving under the surface of the water to explore some lesser known sports that may present online casino players with extra sports betting opportunities
Betting on Underwater Sports
There are lots of sports to bet on, from North American major leagues to European soccer, but one category you might not know about is underwater sports. Read on to find out if everything's better down where it's wetter.
European Online Casinos
As we've seen, sports can be hit hard by sudden, unexpected events. It remains possible we'll see further lockdowns due to COVID-19 and this may even include some of the underwater events in our lineup. Europe is one of the heartlands of underwater sports, and is also one of the top markets for online betting. As you may have already discovered, with so many sports taking a backseat (or entering the virtual world), most online bettors have had to try new casinos. If underwater sports are also to be affected, then we can recommend Luckland Casino which accepts Germany, Spain and other EU gamers who love all the latest slots, live casino games and even virtual sports.
Underwater Archery
Robin Hood and William Tell live long in the memory, but both were famous for not plying their trade beneath the waves. Indeed, underwater archery sounds somewhat unpromising given the medium through which the arrow flies (swims?) is completely different. But the truth is it works really rather well. And, unlike many underwater sports, this is a solo category rather than team-based.
For beginners, assuming you have access to a pool or other body of water, one upside is that waterproof targets are not too hard to find. On the physical fitness front, underwater archery combines the upper body exercise of the land-based sport with a full-body workout. This extra fitness and strength can also mean that an individual's physical prowess can make a significant difference, just as with regular archery.
It's worth mentioning that underwater archery is one of the newer submarine sports. As such, the equipment isn't quite as specialized as it might be, but this provides a potential inside line for betting. In certain other sports (cycling springs to mind) technology has been pushed to the limit and it's hard to find significant gains that way. But when someone gets a bow and/or arrows that are a cut above the rest that could prove a crucial advantage. A land-based comparison could be the double diffuser of the 2009 F1 season when Jenson Button was 70/1 for the driver's title during testing, then went on to dominate the first half of the season and claim the title. Technology can make a massive difference to sport and this is something to keep a sharp eye on.
Underwater Hockey
Underwater hockey, sometimes known as Octopush, involves teams of players trying to move a hockey puck at the bottom of a pool into the opponent's net. One key factor is that players have to hold their breath, as there are no oxygen tanks allowed. The game was invented in the UK in 1954 when Alan Blake wanted to give his Sub-Aqua Club members something to do in the winter months. The first World Championship was held in Canada in 1980, making this one of the oldest underwater sports. It's particularly popular in certain European countries, including France and the Netherlands, as well as further-flung Anglophone nations such as Australia and the US.
Because underwater hockey has been around for a relatively long time this means it's percolated through to the SEA (Southeast Asian) Games. One recent highlight was the double gold medal triumph of Christina Tham, who achieved the brace of golds an astonishing 38 years after winning silver in swimming. Indeed, it was the first time that underwater hockey had featured in the SEA Games, and may pave the way for inclusion in other major international tournaments.
For betting purposes, the team aspect may be a critical factor. New Zealand are current World Champions in both the men's and women's categories. As with rugby and soccer, a team isn't just individuals, it has a mind and mentality of its own. Looking for teams with good morale can be a good idea, and bear in mind team sports frequently end up with either winning or losing streaks. Check the form before placing your bets.
Underwater Rugby
Originating in Germany in the early 1960s, underwater rugby has somewhat less in common with its dry counterpart, in contrast to archery and hockey. The aim of the game is to get a ball (filled with saltwater) into the opposition's goal, at the bottom of a pool.
The sport's notable for its frenetic pace and frequent use of substitutes, which can make it particularly exciting for fans of live betting. This could also provide a window of opportunity for those who like to hedge bets, as the odds can change rapidly during the course of a game.
The Olympics Beckon?
The ultimate desire of those engaged in new sports, including a variety of underwater categories, is to be able to compete on the biggest global stage of all: the Olympic Games. In 2024 there was a possibility that freediving would be added to the roster of games. Indeed, it would be fitting for underwater sports to return in Paris 2024, as it was France's capital way back in 1900 that hosted Olympics which included an underwater swimming event with points awarded based on distance and time underwater. However Underwater activities will not be in Paris 2024 either
On a betting note, inclusion in the Olympics would massively increase public awareness of underwater sports and help to drive both interest in the sports themselves and betting on them. As we've seen with eSports, bookies are ready and willing to embrace new sporting categories provided there's public desire for them.
Some underwater sports have been around for longer than you might expect, and the inclusion of underwater hockey in the SEA Games could be a first stepping stone to the Olympics. As always when betting, remember to compare odds at different sites so you can get the most bang for your buck.