🌍 5 Essential Items for Hunters and Spearfishers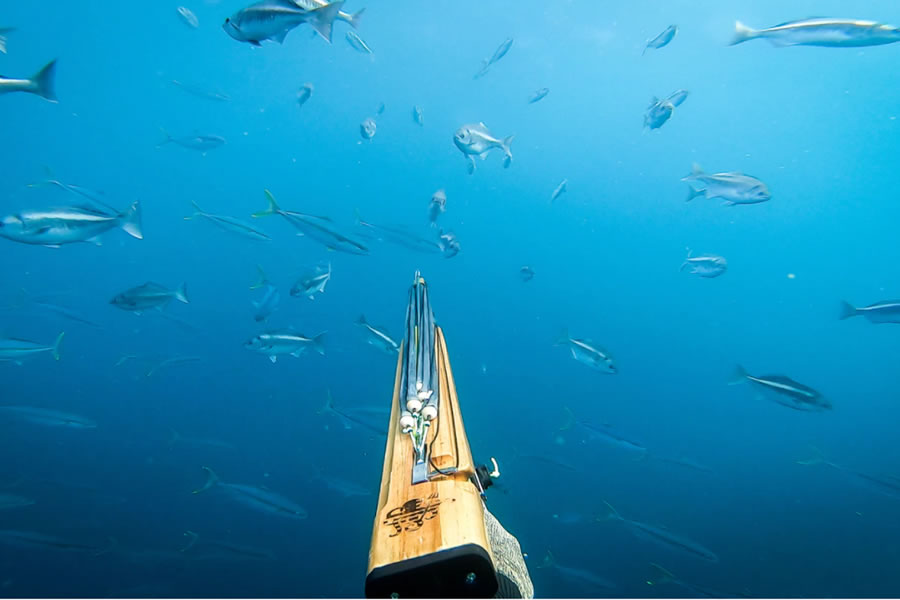 (Sportalsub.net)
Hunting and spearfishing are two of the most known and enjoyed outdoor activities in the sports industry. This is because hunters and spearfishers will not only enjoy the beauty of the sport but also they get to enjoy the environment where the activity is held. For hunters, they can enjoy the calm atmosphere of the forest, and spearfishers have the chance to enjoy the vast ocean. If you want to try both of these activities, you need to know these 5 essential items to help with your hunting or spearfishing.
1. Aim/Sight
If you want to step up your hunting or spearfishing game, you must look for accessories to enhance your aim or sight.
For hunting, there are several scopes available online that you can glance at, an example of which is the Holosun HS507C-X2. This scope is an optical sight designed for your hunting pistol that has 7075 aircraft aluminum. The said scope is also waterproof and has a parallax reducing optical sight. 
For spearfishing, there are laser sights and heat-seeking infrared scopes available. There is also the night vision omer swim goggle that would help improve your sight for low light and low volume situations underwater. 
2. Gloves
Gloves are essential when you go hunting or spearfishing because they are made to protect your hands. Gloves help keep your hands warm and would protect them from the environment where the activities are done. For hunting, the gloves will help keep your hands warm when the weather turns wet and cold. For spearfishing, your hands require protection from the little creatures, barbs from fishes, and sharp corals under the ocean.
For hunting, you can try the Lite Shale Touch Hybrid Glove. This is a recommended glove that would keep your hands warm and avoid splinters from touching woods and trees. This would also prevent poisonous bites from tiny creatures lurking in the forest. 
For spearfishing, you can try the Headhunter BAMF lobster gloves. This glove is hardened by kevlar, a good resistance for cuts from sharp coral reefs and stones underwater. The knuckles are also coated in armor made from rubber that offers more protection.
3. Boots
Boots are indeed essential in the world of hunting and spearfishing. This accessory would help your feet survive the rugged and steep terrain when hunting and protect your feet from sharp objects floating around the ocean, fin rubs, and water temperature when spearfishing.
For hunting, you can try the Kenetrek Mountain Extreme 400g. These boots are lighter yet are considered heavy-duty boots, which gives more comfort when your hunting game goes for days. The boots will support your ankles from steep areas and provide comfort in severe conditions.
For spearfishing, you can try the 5mm neoprene on the Super Zip Boots. These boots would protect your feet through their tight seal, which reduces water transfer and keeps your feet warmer for an extended time. Although it is tight, it doesn't bring discomfort because the cuff binding is made from elastic. There is also extra padding on the sole, toe cap, and heel cap that helps the boots endure countless dives even after being exposed to water and the ground several times. 
4. Apparel
When you want to go hunting or spearfishing, you have to be wearing the appropriate gear or apparel to perform at your best. 
For hunting, you can try Badlands Ascend Jacket and Pants. This apparel helps you feel comfortable through the duration of your hunt. It has unique features like wind-resistant, water repellent technology, and nano C6 DWR coating.
For spearfishing, you can try the wetsuit Brown Gold Camo SCS 3 mm. The quality, refinement, and distortion of the suit make it look cool and luxurious. The suit is also more resistant, elastic, has low compression with good recovery in every dive that you do.
5. Weapon of choice
This item is an essential thing to have when you go hunting or spearfishing because you cannot do any of those outdoor activities without a weapon. You have to choose your weapon of choice to allow hunting or spearfishing to happen. Indeed you already have this weapon in mind when you decided to include hunting or spearfishing, so there will be no recommendations for this part. 
Remain vigilant and alert on your hunt to keep you away from any danger or accident. And of course, enjoy and have fun!
---
Author: