🇺🇦 AIDA International supports AIDA Ukraine and voting about Russia and Belarus membership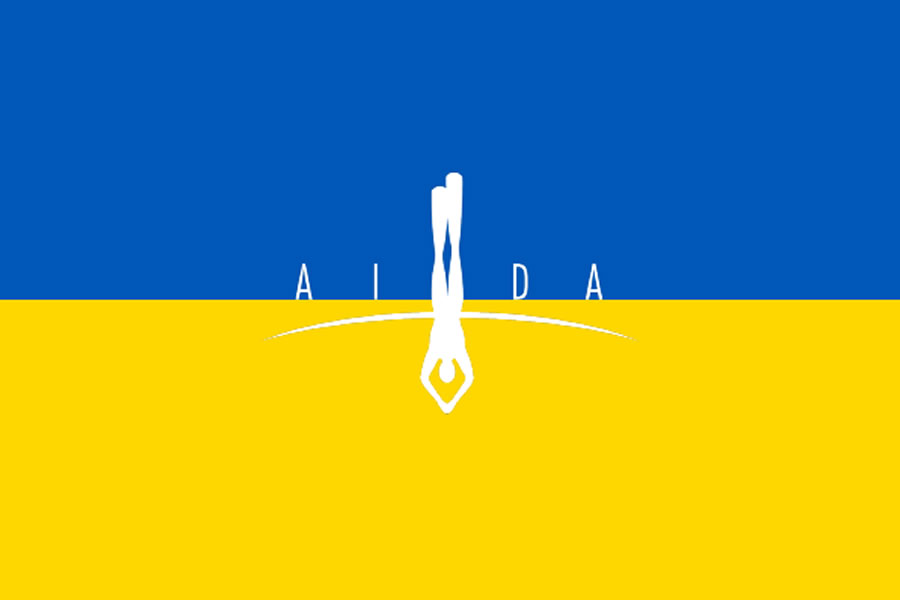 (Sportalsub.net / AIDA International) – Leer en Español
The International Association for the Development of Apnea (AIDA) communicates its support to the freediving community affiliated to this organization in Ukraine and will decide by vote on the membership of its affiliates from Russia and Belarus, after the start of military actions carried out by Russia on Ukrainian territory since the end of February 2022.
---
AIDA Stands with Ukraine
AIDA Provides Support to AIDA Ukraine
In response to recent events taking place in Ukraine, AIDA is extending its support to impacted instructors, athletes, and judges.
AIDA will provide the following to support AIDA Ukraine:
one year of free renewal for AIDA Ukraine
one year of free renewal for instructors and one grace year (2022 to be excluded from the period they must teach a minimum number of students)
one grace year for the judges (2022 to be excluded from two years periods when they must judge competitions)
free certifications for a period of 12 months as soon as they can re-start teaching
cancel competition fee 2 EUR per start as soon as they can organize competitions (every first competition in every region).
The safety and well-being of our fellow freedivers are of great importance to AIDA. Our thoughts go out to the people of Ukraine, and we hope for a swift end to this conflict.
---
AIDA Assembly Vote on Russian and Belarusian Athlete Participation
AIDA joins the International Olympic Committee (IOC) in condemning the actions taken by the governments in Russia and Belarus against Ukraine. We do not want to dismiss athletes for the decisions of their respective governments, however, in such circumstances, we cannot do nothing.
The following recommendations were presented by the IOC Executive Board:
Para proteger la integridad de las competiciones deportivas mundiales y para la seguridad de todos los participantes, el Comité Ejecutivo del COI recomienda que las federaciones deportivas internacionales y los organizadores de eventos deportivos no inviten ni permitan la participación de atletas y oficiales rusos y bielorrusos en competiciones internacionales.
Siempre que esto no sea posible con poca antelación por motivos organizativos o legales, el Comité Ejecutivo del COI insta encarecidamente a las Federaciones Deportivas Internacionales y a los organizadores de eventos deportivos de todo el mundo a hacer todo lo que esté a su alcance para garantizar que ningún atleta u oficial deportivo de Rusia o Bielorrusia pueda tomar parte bajo el nombre de Rusia o Bielorrusia. Los ciudadanos rusos o bielorrusos, ya sea individualmente o en equipos, deben ser aceptados solo como atletas neutrales o equipos neutrales. No se deben exhibir símbolos, colores, banderas o himnos nacionales.
Individuals can send their votes to their respective AIDA National, who will then transmit the overall result of their country to AIDA at the end of the voting period.
The official AIDA Voting Session: IOC Sanctions Against Russian Federation and the Republic of Belarus can be found here: https://www.aidainternational.org/Vote/VotingSessionResults-37
---