💻 Antidoping Webinar Series CMAS – ITA 2023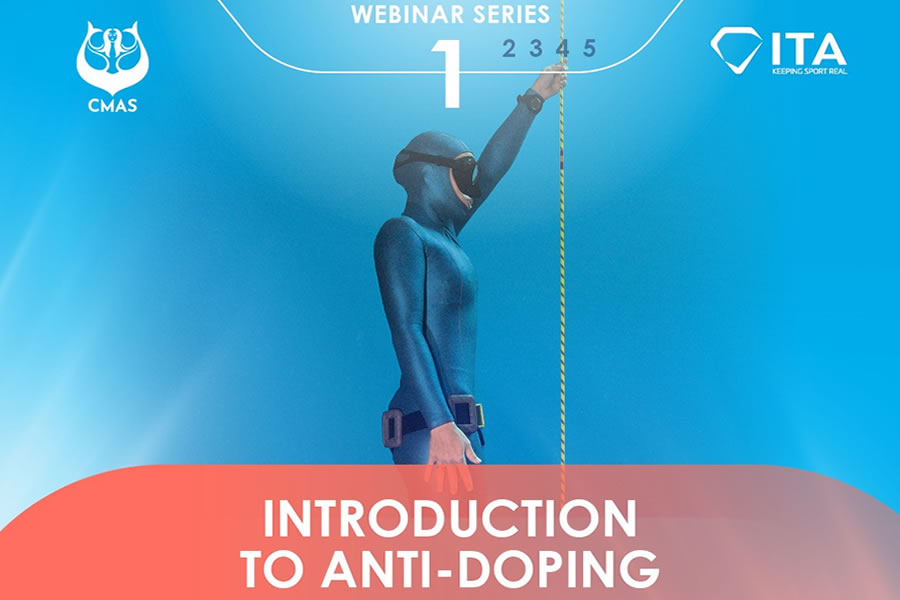 (Sportalsub.net / CMAS / ITA) – Leer en Español
CMAS strongly focuses on "Clean Sport" and No Doping in education based on WADA's rules and obligations with the material support of ITA (International Testing Agency).
Find below the technical information provided by ITA for a Webinar Series 2023. We hope that many auditors of CMAS of all fields of action will attend and participate at the same success in 2023 as in 2022.
It is essential to highlight that these Webinars are in English but available in simultaneous translation for the following languages: Arabic, Mandarin Chinese, French, Russian and Spanish.
Also, those who attend all five sessions receive a certificate—the registration links for each webinar with the description.
Participants must sign up for EACH session using the links below, as they are stand-alone webinars.
1. Introduction to anti-doping (7 November 14:00-15:00 CET) – Overview of the system, rights and responsibilities, ADRVs 
2. The Doping Control Process (14 November 14:00-15:00 CET) – Includes testing procedures (urine and blood) and ABP
3. Medications, Supplements, Prohibited List and TUEs (21 November 14:00-15:00 CET) – Includes the Principle of Strict Liability
4. Principles and Values of Clean Sport (28 November 14:00-15:00 CET) – Includes sanctions, consequences and speaking up
5. Out-of-Competition Testing (5 December 14:00-15:00 CET) – Includes requirements of RTP/TP, whereabouts, use of ADAMS 
Please, share a maximum around you and your teams and teammates. CMAS is counting on your commitment.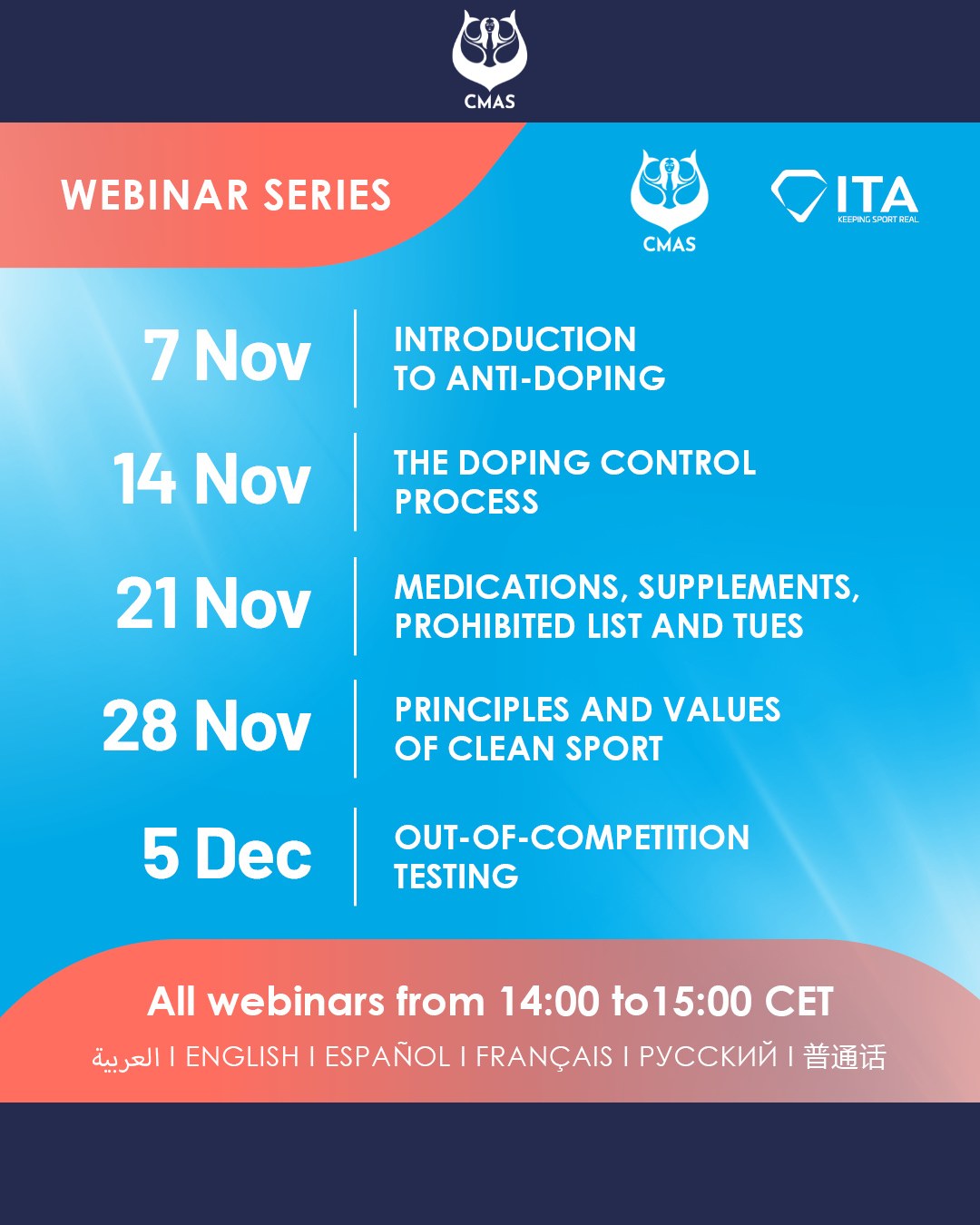 Source: CMAS Facebook – Instagram