🌍 CMAS World Championships of Spearfishing – History Archive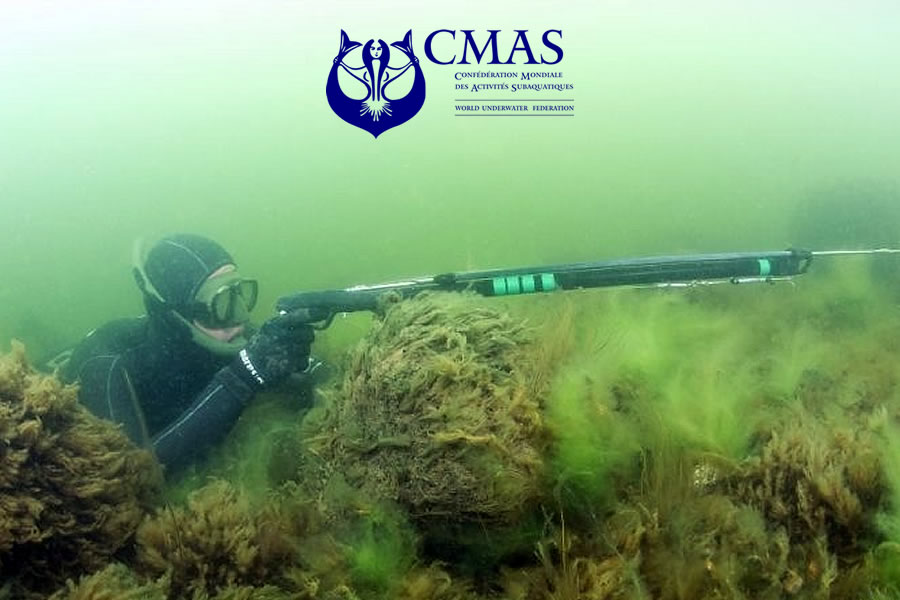 (Sportalsub.net / CMAS) – Leer en Español
The Spearfishing or Competitive underwater fishing is defined as the hunting and capture of fish underwater without the aid of artificial breathing devices, using gear that depends entirely on the physical strength of the competitor.
The World Underwater Federation (CMAS) has the right to organise official competitions for World and Continental Championships for Underwater Fishing.
The first CMAS World Championship was held in 1957 in Mali Lojinj, Yugoslavia. Until 2018, 31 World Championships have been held. Here we present the complete list and History Archive.
---
TOTAL MEDALS (Individual + Nations)
| | | | | | |
| --- | --- | --- | --- | --- | --- |
| Clasif | Nation | 🥇 | 🥈 | 🥉 | TOTAL |
| 1 | 🇪🇸 SPAIN | 23 | 9 | 14 | 46 |
| 2 | 🇮🇹 ITALY | 14 | 14 | 14 | 42 |
| 3 | 🇫🇷 FRANCE | 6 | 11 | 10 | 27 |
| 4 | 🇨🇱 CHILE | 6 | 5 | 3 | 14 |
| 5 | 🇧🇷 BRASIL | 3 | 3 | 2 | 8 |
| 6 | 🇭🇷 CROATIA | 3 | 2 | 5 | 10 |
| 8 | 🇵🇹 PORTUGAL | 2 | 5 | 1 | 8 |
| 7 | 🇺🇸 USA | 1 | 4 | 6 | 11 |
| 8 | 🇬🇷 GREECE | 1 | 2 | 1 | 4 |
| 9 | 🇨🇺 CUBA | 1 | 1 | 1 | 3 |
| 10 | 🇦🇺 AUSTRALIA | 1 | 1 | 0 | 2 |
| 11 | 🇨🇾 CYPRUS | 1 | 0 | 1 | 2 |
| 12 | YUGOSLAVIA | 0 | 3 | 2 | 5 |
| 13 | 🇵🇫 TAHITI | 0 | 2 | 1 | 3 |
| 14 | 🇵🇪 PERU | 0 | 0 | 1 | 1 |
Individual
| | | | | | |
| --- | --- | --- | --- | --- | --- |
| Clasif | Nation | 🥇 | 🥈 | 🥉 | TOTAL |
| 1 | 🇪🇸 SPAIN | 11 | 5 | 8 | 24 |
| 2 | 🇮🇹 ITALY | 6 | 5 | 10 | 21 |
| 3 | 🇫🇷 FRANCE | 3 | 6 | 3 | 12 |
| 4 | 🇨🇱 CHILE | 3 | 3 | 2 | 8 |
| 5 | 🇧🇷 BRASIL | 2 | 2 | 0 | 4 |
| 6 | 🇺🇸 USA | 1 | 2 | 0 | 3 |
| 7 | 🇭🇷 CROATIA | 2 | 2 | 1 | 5 |
| 8 | 🇵🇹 PORTUGAL | 1 | 1 | 1 | 3 |
| 9 | 🇦🇺 AUSTRALIA | 1 | 0 | 0 | 1 |
| 9 | 🇨🇾 CYPRUS | 1 | 0 | 0 | 1 |
| 11 | 🇬🇷 GREECE | 0 | 2 | 1 | 3 |
| 12 | YUGOSLAVIA | 0 | 1 | 2 | 3 |
| 13 | 🇨🇺 CUBA | 0 | 1 | 1 | 2 |
| 13 | 🇵🇫 TAHITI | 0 | 1 | 1 | 2 |
| 15 | 🇵🇪 PERU | 0 | 0 | 1 | 1 |
Nations
| | | | | | |
| --- | --- | --- | --- | --- | --- |
| Clasif | Nation | 🥇 | 🥈 | 🥉 | TOTAL |
| 1 | 🇪🇸 SPAIN | 12 | 4 | 6 | 22 |
| 2 | 🇮🇹 ITALY | 8 | 9 | 4 | 21 |
| 3 | 🇫🇷 FRANCE | 3 | 5 | 7 | 15 |
| 4 | 🇨🇱 CHILE | 3 | 2 | 1 | 6 |
| 5 | 🇵🇹 PORTUGAL | 1 | 4 | 0 | 5 |
| 6 | 🇧🇷 BRASIL | 1 | 1 | 2 | 4 |
| 7 | 🇭🇷 CROATIA | 1 | 0 | 4 | 5 |
| 8 | 🇨🇺 CUBA | 1 | 0 | 0 | 1 |
| 8 | 🇬🇷 GREECE | 1 | 0 | 0 | 1 |
| 10 | 🇺🇸 USA | 0 | 2 | 6 | 8 |
| 11 | YUGOSLAVIA | 0 | 2 | 0 | 2 |
| 12 | 🇦🇺 AUSTRALIA | 0 | 1 | 0 | 1 |
| 12 | 🇵🇫 TAHITI | 0 | 1 | 0 | 1 |
| 14 | 🇨🇾 CYPRUS | 0 | 0 | 1 | 1 |
---
31th CMAS World Spearfishing Championship
2018, Sagres – 🇵🇹 PORTUGAL
Individual
| | | | |
| --- | --- | --- | --- |
| Clasif | Athlete | Nation | Points |
| 🥇 | JODY LOT | 🇵🇹 PORTUGAL | 102.320 |
| 🥈 | ANDRÉ DOMINGUES | 🇵🇹 PORTUGAL | 99.809 |
| 🥉 |  XAVIER BLANCO | 🇪🇸 SPAIN | 98.970 |
Nations
| | | | |
| --- | --- | --- | --- |
| Clasif | Nation | | Points |
| 🥇 | 🇪🇸 SPAIN | | 286.234 |
| 🥈 | 🇵🇹 PORTUGAL | | 287.687 |
| 🥉 | 🇨🇱 CHILE | | 172.052 |
---
30th CMAS World Spearfishing Championship
2016, Syros – 🇬🇷 GREECE
Individual
| | | | |
| --- | --- | --- | --- |
| Clasif | Athlete | Nation | Points |
| 🥇 | Giorgios Vasiliou | 🇨🇾 CYPRUS | 37.630 |
| 🥈 | Giannis Sideris | 🇬🇷 GREECE | 40.880 |
| 🥉 | Gerasimos Kavvadias | 🇬🇷 GREECE | 25.540 |
Nations
| | | | |
| --- | --- | --- | --- |
| Clasif | Nation | | Points |
| 🥇 | 🇬🇷 GREECE | | 72.370 |
| 🥈 | 🇮🇹 ITALY | | 65.300 |
| 🥉 | 🇨🇾 CYPRUS | | 44.030 |
---
29th CMAS World Spearfishing Championship
2014, Lima – 🇵🇪 PERU
Individual
| | | | |
| --- | --- | --- | --- |
| Clasif | Athlete | Nation | Points |
| 🥇 | Xavier BLANCO | 🇪🇸 SPAIN | 28.191 |
| 🥈 | Samuel TOMAS | 🇪🇸 SPAIN | 21.949 |
| 🥉 | Santiago LOPEZ | 🇪🇸 SPAIN | 21.000 |
Nations
| | | | |
| --- | --- | --- | --- |
| Clasif | Nation | Athletes | Points |
| 🥇 | 🇪🇸 SPAIN | Blanco, Tomas, Lopez | 71.140 |
| 🥈 | 🇵🇹 PORTUGAL | Domingues, Lot, Peixeiro | 38.10 |
| 🥉 | 🇭🇷 CROATIA | Gospic, Jesic, Jakupovi | 38.745 |
---
28th CMAS World Spearfishing Championship
2012, Vigo – 🇵🇹 PORTUGAL
Individual
| | | | |
| --- | --- | --- | --- |
| Clasif | Athlete | Nation | Points |
| 🥇 | LOT Jody | 🇵🇹 PORTUGAL | 85.270 |
| 🥈 | LINARES Antonio | 🇪🇸 SPAIN | 74.895 |
| 🥉 | GOSPIC Daniel | 🇭🇷 CROATIA | 70.775 |
Nations
| | | | |
| --- | --- | --- | --- |
| Clasif | Nation | | Points |
| 🥇 | 🇪🇸 SPAIN | | 190.235 |
| 🥈 | 🇵🇹 PORTUGAL | | 189.220 |
| 🥉 | 🇭🇷 CROATIA | | 174.390 |
---
27th CMAS World Spearfishing Championship
2010, Mali Lojinj – 🇭🇷 CROATIA
Individual
| | | | |
| --- | --- | --- | --- |
| Clasif | Athlete | Nation | Points |
| 🥇 | GOSPIC Daniel | 🇭🇷 CROATIA | 41.484 |
| 🥈 | BURATOVIC Antonio | 🇭🇷 CROATIA | 28.993 |
| 🥉 | DE SILVESTRI Bruno | 🇮🇹 ITALY | 27.100 |
Nations
| | | | |
| --- | --- | --- | --- |
| Clasif | Nation | | Points |
| 🥇 | 🇭🇷 CROATIA | | 91.069 |
| 🥈 | 🇮🇹 ITALY | | 53.700 |
| 🥉 | 🇪🇸 SPAIN | | 49.916 |
---
26th CMAS World Spearfishing Championship
2008, Isla de Margarita – 🇻🇪 VENEZUELA
Individual
| | | | |
| --- | --- | --- | --- |
| Clasif | Athlete | Nation | % |
| 🥇 | KEREJETA Joseba | 🇪🇸 SPAIN | 181,705 |
| 🥈 | SIDERIS Loannis | 🇬🇷 GREECE | 166,667 |
| 🥉 | CARBONELL Pedro | 🇪🇸 SPAIN | 154,729 |
Nations
| | | | |
| --- | --- | --- | --- |
| Clasif | Nation | | % |
| 🥇 | 🇪🇸 SPAIN | | 433,84 |
| 🥈 | 🇮🇹 ITALY | | 295,52 |
| 🥉 | 🇭🇷 CROATIA | | 262,19 |
---
25th CMAS World Spearfishing Championship
2006, Sines – 🇵🇹 PORTUGAL
Individual
| | | | |
| --- | --- | --- | --- |
| Clasif | Athlete | Nation | Points |
| 🥇 | Patricio SAEZ | 🇨🇱 CHILE | 64.420 |
| 🥈 | António SILVA | 🇵🇹 PORTUGAL | 64.565 |
| 🥉 | Santiago CID | 🇪🇸 SPAIN | 53.690 |
Nations
| | | | |
| --- | --- | --- | --- |
| Clasif | Nation | Athletes | Points |
| 🥇 | 🇵🇹 PORTUGAL | Silva, Torres, Osorio | 185.560 |
| 🥈 | 🇨🇱 CHILE | Saez, Bosquez, Soto | 181.020 |
| 🥉 | 🇪🇸 SPAIN | Cid, Carbonell, Fuentes | 135.980 |
---
24th CMAS World Spearfishing Championship
2004, Iquique – 🇨🇱 CHILE
Individual
| | | | |
| --- | --- | --- | --- |
| Clasif | Athlete | Nation | Points |
| 🥇 | BELLANI Stefano | 🇮🇹 ITALY | 76.320 |
| 🥈 | DUARTE Ludwin | 🇪🇸 SPAIN | 67.420 |
| 🥉 | BOSQUEZ Franco | 🇨🇱 CHILE | 62.580 |
Nations
| | | | |
| --- | --- | --- | --- |
| Clasif | Nation | | Points |
| 🥇 | 🇨🇱 CHILE | | 185.560 |
| 🥈 | 🇮🇹 ITALY | | 181.020 |
| 🥉 | 🇪🇸 SPAIN | | 135.980 |
---
23th CMAS World Spearfishing Championship
2002, Arraial do Cabo – 🇧🇷 BRASIL
Individual
| | | | |
| --- | --- | --- | --- |
| Clasif | Athlete | Nation | Points |
| 🥇 | CARBONELL Pedro | 🇪🇸 SPAIN | 62.550 |
| 🥈 | PACHECO Paulo | 🇧🇷 BRASIL | 57.050 |
| 🥉 | RAMACCIOTTI Maurizio | 🇮🇹 ITALY | 51.750 |
Nations
| | | | |
| --- | --- | --- | --- |
| Clasif | Nation | | Points |
| 🥇 | 🇪🇸 SPAIN | | 140.700 |
| 🥈 | 🇮🇹 ITALY | | 133.850 |
| 🥉 | 🇫🇷 FRANCE | | 111.950 |
---
22th CMAS World Spearfishing Championship
2000, Tahiti – 🇵🇫 FRENCH POLYNESIA
Individual
| | | | |
| --- | --- | --- | --- |
| Clasif | Athlete | Nation | Points |
| 🥇 | CARBONELL Pedro | 🇪🇸 SPAIN | 132.580 |
| 🥈 | TEAMA Punuaitua | 🇵🇫 TAHITI | 97.000 |
| 🥉 | MARCH Alberto | 🇪🇸 SPAIN | 96.713 |
Nations
| | | | |
| --- | --- | --- | --- |
| Clasif | Nation | | Points |
| 🥇 | 🇪🇸 SPAIN | | 272.330 |
| 🥈 | 🇵🇫 TAHITI | | 192.000 |
| 🥉 | 🇫🇷 FRANCE | | 189.808 |
---
21th CMAS World Spearfishing Championship
1998, Zadar – 🇭🇷 CROATIA
Individual
| | | | |
| --- | --- | --- | --- |
| Clasif | Athlete | Nation | Points |
| 🥇 | MARCH Alberto | 🇪🇸 SPAIN | 40.280 |
| 🥈 | RAMACCIOTTI Maurizio | 🇮🇹 ITALY | 28.240 |
| 🥉 | ANTONINI Fabio | 🇮🇹 ITALY | 21.620 |
Nations
| | | | |
| --- | --- | --- | --- |
| Clasif | Nation | | Points |
| 🥇 | 🇮🇹 ITALY | | 68.195 |
| 🥈 | 🇪🇸 SPAIN | | 59.409 |
| 🥉 | 🇭🇷 CROATIA | | 32.775 |
---
20th CMAS World Spearfishing Championship
1996, Gijón – 🇪🇸 SPAIN
Individual
| | | | |
| --- | --- | --- | --- |
| Clasif | Athlete | Nation | Points |
| 🥇 | CARBONELL Pedro | 🇪🇸 SPAIN | 38.375 |
| 🥈 | VIÑA José | 🇪🇸 SPAIN | 34.270 |
| 🥉 | SILVA Antonio | 🇵🇹 PORTUGAL | 33.325 |
Nations
| | | | |
| --- | --- | --- | --- |
| Clasif | Nation | Athletes | Points |
| 🥇 | 🇪🇸 SPAIN | Carbonell, Viña, March | 104.455 |
| 🥈 | 🇵🇹 PORTUGAL | Silva, Torres, Battaglia | 64.855 |
| 🥉 | 🇮🇹 ITALY | Antonini, Bellani, Bardi | 60.405 |
---
19th CMAS World Spearfishing Championship
1994, Puerto de Ilo – 🇵🇪 PERU
Individual
| | | | |
| --- | --- | --- | --- |
| Clasif | Athlete | Nation | Points |
| 🥇 | VIÑA José | 🇪🇸 SPAIN | 255.050 |
| 🥈 | CARO Erwin | 🇨🇱 CHILE | 236.300 |
| 🥉 | PUNUAAITUA Teama | 🇵🇫 TAHITI | 209.100 |
Nations
| | | | |
| --- | --- | --- | --- |
| Clasif | Nation | Athletes | Points |
| 🥇 | 🇪🇸 SPAIN | Viña, Carbonell, Amengual | 628.200 |
| 🥈 | 🇨🇱 CHILE | Caro, Tapia, Alvarado | 575.600 |
| 🥉 | 🇮🇹 ITALY | Mazzarri, Bardi, Bellani | 563.050 |
---
18th CMAS World Spearfishing Championship
1992, Calas de Mallorca – 🇪🇸 SPAIN
Individual
| | | | |
| --- | --- | --- | --- |
| Clasif | Athlete | Nation | Points |
| 🥇 | MAZZARRI Renzo | 🇮🇹 ITALY | 111.296 |
| 🥈 | SALVATORI Bernard | 🇫🇷 FRANCE | 90.632 |
| 🥉 | AMENGUAL José | 🇪🇸 SPAIN | 89.401 |
Nations
| | | | |
| --- | --- | --- | --- |
| Clasif | Nation | Athletes | Points |
| 🥇 | 🇮🇹 ITALY | Mazzarri, Riolo, Bellani | 219.033 |
| 🥈 | 🇪🇸 SPAIN | Amengual, Carbonell, Lachica | 178.142 |
| 🥉 | 🇫🇷 FRANCE | Salvatori, McDaniel, Corselis | 165.741 |
---
17th CMAS World Spearfishing Championship
1989, S. Teodoro Sard. – 🇮🇹 ITALY
Individual
| | | | |
| --- | --- | --- | --- |
| Clasif | Athlete | Nation | Points |
| 🥇 | MAZZARRI Renzo | 🇮🇹 ITALY | 64.610 |
| 🥈 | CARRODANO Gerard | 🇫🇷 FRANCE | 63.550 |
| 🥉 | SALVATORI Bernard | 🇫🇷 FRANCE | 51.505 |
Nations
| | | | |
| --- | --- | --- | --- |
| Clasif | Nation | Athletes | Points |
| 🥇 | 🇮🇹 ITALY | Mazzarri, Molteni, Riolo | 146.940 |
| 🥈 | 🇫🇷 FRANCE | Carrodano, Salvatori, Desprat | 143.920 |
| 🥉 | 🇪🇸 SPAIN | Ramón, Amengual, Carbonell | 73.490 |
---
16th CMAS World Spearfishing Championship
1987, Istambul – 🇹🇷 TURKEY
Individual
| | | | |
| --- | --- | --- | --- |
| Clasif | Athlete | Nation | Points |
| 🥇 | MAZZARRI Renzo | 🇮🇹 ITALY | 138.555 |
| 🥈 | ESCLAPEZ Jean Baptiste | 🇫🇷 FRANCE | 132.565 |
| 🥉 | ZANKI Frane | YUGOSLAVIA | 119.165 |
Nations
| | | | |
| --- | --- | --- | --- |
| Clasif | Nation | Athletes | Points |
| 🥇 | 🇮🇹 ITALY | Mazzarri, Lobaido, Toschi | 313.310 |
| 🥈 | YUGOSLAVIA | Zanki, Fiorentin, Halbert | 254.130 |
| 🥉 | 🇫🇷 FRANCE | Esclapez, Volumier, Segura | 240.665 |
---
15th CMAS World Spearfishing Championship
1983, Islas Baleares, Muro – 🇪🇸 SPAIN
Individual
| | | | |
| --- | --- | --- | --- |
| Clasif | Athlete | Nation | Points |
| 🥇 | AMENGUAL Jose | 🇪🇸 SPAIN | 93.110 |
| 🥈 | IURINCHICH Milos | 🇮🇹 ITALY | 80.070 |
| 🥉 | TOSCHI Antonio | 🇮🇹 ITALY | 74.545 |
Nations
| | | | |
| --- | --- | --- | --- |
| Clasif | Nation | Athletes | Points |
| 🥇 | 🇪🇸 SPAIN | Amengual, Reus, Rosello | 203.320 |
| 🥈 | 🇮🇹 ITALY | Jurincich, Toschi, Molteni | 182.260 |
| 🥉 | 🇫🇷 FRANCE | Mauries, Cantou, Vitrolles | 124.810 |
---
14th CMAS World Spearfishing Championship
1983, Antofagasta – 🇨🇱 CHILE
Individual
| | | | |
| --- | --- | --- | --- |
| Clasif | Athlete | Nation | Points |
| 🥇 | FLORES Alejandro | 🇨🇱 CHILE | 266.750 |
| 🥈 | ERNST John | 🇺🇸 USA | 264.350 |
| 🥉 | ANDRADE Horacio | 🇨🇱 CHILE | 245.150 |
Nations
| | | | |
| --- | --- | --- | --- |
| Clasif | Nation | Athletes | Points |
| 🥇 | 🇨🇱 CHILE | Flores, Andrade, Cortes | 698.150 |
| 🥈 | 🇺🇸 USA | J. Ernst, Maas, B. Ernst | 515.150 |
| 🥉 | 🇮🇹 ITALY | Toschi, Molteni, Bacci, Poggi | 461.700 |
---
13th CMAS World Spearfishing Championship
1981, Florianopolis – 🇧🇷 BRASIL
Individual
| | | | |
| --- | --- | --- | --- |
| Clasif | Athlete | Nation | Points |
| 🥇 | AMENGUAL Jose | 🇪🇸 SPAIN | 81.180 |
| 🥈 | ESCLAPEZ Jean-Baptiste | 🇫🇷 FRANCE | 76.280 |
| 🥉 | MOLTENI Riccardo | 🇮🇹 ITALY | 65.850 |
Nations
| | | | |
| --- | --- | --- | --- |
| Clasif | Nation | Athletes | Points |
| 🥇 | 🇮🇹 ITALY | Molteni, Toschi, Martinuzzi | 190.040 |
| 🥈 | 🇫🇷 FRANCE | Esclapez, Michel, Segura | 166.930 |
| 🥉 | 🇪🇸 SPAIN | Amengual, Gordo, Resello | 808.700 |
---
12th CMAS World Spearfishing Championship
1975, Paracas – 🇵🇪 PERU
Individual
| | | | |
| --- | --- | --- | --- |
| Clasif | Athlete | Nation | Points |
| 🥇 | ESCLAPEZ Jean-Baptiste | 🇫🇷 FRANCE | 367.050 |
| 🥈 | DIAS | 🇧🇷 BRASIL | 352.000 |
| 🥉 | AMENGUAL Jose | 🇪🇸 SPAIN | 351.250 |
Nations
| | | | |
| --- | --- | --- | --- |
| Clasif | Nation | Athletes | Points |
| 🥇 | 🇧🇷 BRASIL | Dias, Freitas, Malta | 984.450 |
| 🥈 | 🇪🇸 SPAIN | Amengual, Carbonell, Gomis | 864.800 |
| 🥉 | 🇺🇸 USA | B. Ernst, J. Ernst, Maas | 808.700 |
---
11th CMAS World Spearfishing Championship
1973, Cadaques – 🇪🇸 SPAIN
Individual
| | | | |
| --- | --- | --- | --- |
| Clasif | Athlete | Nation | Points |
| 🥇 | AMENGUAL Jose | 🇪🇸 SPAIN | 107.150 |
| 🥈 | SCARPATI Massimo | 🇮🇹 ITALY | 67.780 |
| 🥉 | NOGUERA Jose | 🇪🇸 SPAIN | 65.380 |
Nations
| | | | |
| --- | --- | --- | --- |
| Clasif | Nation | Athletes | Points |
| 🥇 | 🇪🇸 SPAIN | Amengual, Noguera, Pons | 220.370 |
| 🥈 | 🇮🇹 ITALY | Scarpati, Gasparri, Gerbino | 160.620 |
| 🥉 | 🇫🇷 FRANCE | Ateo, Berenguer, Esclapez | 140.340 |
---
10th CMAS World Spearfishing Championship
1971, Iquique – 🇨🇱 CHILE
Individual
| | | | |
| --- | --- | --- | --- |
| Clasif | Athlete | Nation | Points |
| 🥇 | CHOQUE Raùl | 🇨🇱 CHILE | 405.550 |
| 🥈 | ERNST John | 🇺🇸 USA | 324.600 |
| 🥉 | BARCHI Luciano | 🇵🇪 PERU | 288.800 |
Nations
| | | | |
| --- | --- | --- | --- |
| Clasif | Nation | Athletes | Points |
| 🥇 | 🇨🇱 CHILE | Choque, Sanchez, Rozas | 773.900 |
| 🥈 | 🇺🇸 USA | J. Ernst, B. Ernst, Pawlovicz | 645.550 |
| 🥉 | 🇮🇹 ITALY | Scarpati, Gerbino, Gasparri | 640.750 |
---
9th CMAS World Spearfishing Championship
1969, Eolie Island – 🇮🇹 ITALY
Individual
| | | | |
| --- | --- | --- | --- |
| Clasif | Athlete | Nation | Points |
| 🥇 | SCARPATI Massimo | 🇮🇹 ITALY | 51.200 |
| 🥈 | GASPARRI Carlo | 🇮🇹 ITALY | 47.520 |
| 🥉 | SANTORO Arturo | 🇮🇹 ITALY | 39.600 |
Nations
| | | | |
| --- | --- | --- | --- |
| Clasif | Nation | Athletes | Points |
| 🥇 | 🇮🇹 ITALY | Scarpati, Gasparri, Santoro | 138.220 |
| 🥈 | 🇫🇷 FRANCE | Paheroo, Valentin, Esclapez | 75.200 |
| 🥉 | 🇧🇷 BRASIL | De Araujo, Lentz, Santarelli | 51.000 |
---
8th CMAS World Spearfishing Championship
1967, Cayo Avalos – 🇨🇺 CUBA
Individual
| | | | |
| --- | --- | --- | --- |
| Clasif | Athlete | Nation | Points |
| 🥇 | TAPU' Jean | 🇫🇷 FRANCE | 945.350 |
| 🥈 | GOMEZ Pedro | 🇨🇺 CUBA | 788.470 |
| 🥉 | REYES Josè | 🇨🇺 CUBA | 652.630 |
Nations
| | | | |
| --- | --- | --- | --- |
| Clasif | Nation | Athletes | |
| 🥇 | 🇨🇺 CUBA | Gomez, Reyes, Gonzales | |
| 🥈 | 🇫🇷 FRANCE | Tapu, Salvatori, Gerger | |
| 🥉 | 🇪🇸 SPAIN | Gomis, Noguera, Pons | |
---
7th CMAS World Spearfishing Championship
1965, Tahiti – 🇵🇫 FRENCH POLYNESIA
Individual
| | | | |
| --- | --- | --- | --- |
| Clasif | Athlete | Nation | Points |
| 🥇 | TAYLOR Ron | 🇦🇺 AUSTRALIA | 97.820 |
| 🥈 | HAETA Nicolas | 🇫🇷 FRANCE | 82.160 |
| 🥉 | TAPU' Jean | 🇫🇷 FRANCE | 80.580 |
Nations
| | | | |
| --- | --- | --- | --- |
| Clasif | Nation | Athletes | Points |
| 🥇 | 🇫🇷 FRANCE | Hoata, Tapu | 162.740 |
| 🥈 | 🇦🇺 AUSTRALIA | Taylor, Kemp | 133.800 |
| 🥉 | 🇺🇸 USA | Ernst, Brailo | 87.440 |
---
6th CMAS World Spearfishing Championship
1963, Rio de Janeiro -🇧🇷 BRASIL
Individual
| | | | |
| --- | --- | --- | --- |
| Clasif | Athlete | Nation | Points |
| 🥇 | HERMANY Bruno | 🇧🇷 BRASIL | 141.000 |
| 🥈 | KEFLER Gary | 🇺🇸 USA | 109.580 |
| 🥉 | DESSAULT Hugues | 🇫🇷 FRANCE | 106.770 |
Nations
| | | | |
| --- | --- | --- | --- |
| Clasif | Nation | Athletes | |
| 🥇 | 🇫🇷 FRANCE | Dessault, Stromboni, Salvatori | |
| 🥈 | 🇧🇷 BRASIL | Hermany, Santarelli, Lenz | |
| 🥉 | 🇺🇸 USA | Keffler, Ernst, Dean | |
---
5th CMAS World Spearfishing Championship
1961, Almeria -🇪🇸 SPAIN
Individual
| | | | |
| --- | --- | --- | --- |
| Clasif | Athlete | Nation | Points |
| 🥇 | GOMIS Josè | 🇪🇸 SPAIN | 228.500 |
| 🥈 | NOGUERA Josè | 🇪🇸 SPAIN | 188.500 |
| 🥉 | RIPA Claudio | 🇮🇹 ITALY | 140.000 |
Nations
| | | | |
| --- | --- | --- | --- |
| Clasif | Nation | Athletes | Points |
| 🥇 | 🇪🇸 SPAIN | Gomis, Noguera, Marti | 533.000 |
| 🥈 | 🇫🇷 FRANCE | Escoda, Valentin, Illy | 372.500 |
| 🥉 | 🇺🇸 USA | Del Monico, Shin, Sharp | 308.000 |
---
4th CMAS World Spearfishing Championship
1960, Lipari and Ustica – 🇮🇹 ITALY
Individual
| | | | |
| --- | --- | --- | --- |
| Clasif | Athlete | Nation | Points |
| 🥇 | HERMANY Bruno | 🇧🇷 BRASIL | 47.320 |
| 🥈 | RIPA Claudio | 🇮🇹 ITALY | 46.565 |
| 🥉 | DEL MONICO Don | 🇮🇹 ITALY | 41.760 |
Nations
| | | | |
| --- | --- | --- | --- |
| Clasif | Nation | Athletes | Points |
| 🥇 | 🇮🇹 ITALY | Ripa, Januzzi, Olschi | 118.430 |
| 🥈 | 🇪🇸 SPAIN | Noguera, Marti, Dols | 101.860 |
| 🥉 | 🇺🇸 USA | Del Monico, Lentz, Del Wren | 100.075 |
---
3rd CMAS World Spearfishing Championship
1959, Gozzo and Comino – 🇲🇹 MALTA
Individual
| | | | |
| --- | --- | --- | --- |
| Clasif | Athlete | Nation | Points |
| 🥇 | LENTZ Terry | 🇺🇸 USA | 53.050 |
| 🥈 | MARTI Bernardo | 🇪🇸 SPAIN | 48.050 |
| 🥉 | RIPA Claudio | 🇮🇹 ITALY | 46.650 |
Nations
| | | | |
| --- | --- | --- | --- |
| Clasif | Nation | Athletes | |
| 🥇 | 🇪🇸 SPAIN | Marti, Noguera, Dols | |
| 🥈 | 🇮🇹 ITALY | Ripa, Falco, Januzzi | |
| 🥉 | 🇺🇸 USA | Lentz, Del Monico, Del Wren | |
---
2nd CMAS World Spearfishing Championship
1958, Sesimbra – 🇵🇹 PORTUGAL
Individual
| | | | |
| --- | --- | --- | --- |
| Clasif | Athlete | Nation | Points |
| 🥇 | CORMAN Jules | 🇫🇷 FRANCE | 69.200 |
| 🥈 | ROUX Henry | 🇫🇷 FRANCE | 57.050 |
| 🥉 | RIPA Claudio | 🇮🇹 ITALY | 45.175 |
Nations
| | | | |
| --- | --- | --- | --- |
| Clasif | Nation | Athletes | |
| 🥇 | 🇫🇷 FRANCE | Corman, Roux, Cadiou | |
| 🥈 | 🇮🇹 ITALY | Ripa, Januzzi, Spanjolska | |
| 🥉 | 🇧🇷 BRASIL | Hermany, Gazio, Borges | |
---
1st CMAS World Spearfishing Championship
1957, Mali Lojinj –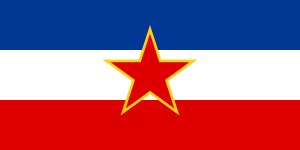 YUGOSLAVIA
Individual
| | | | |
| --- | --- | --- | --- |
| Clasif | Athlete | Nation | Points |
| 🥇 | CATALANI Mario | 🇮🇹 ITALY | 60.140 |
| 🥈 | ARMANDA Matko | YUGOSLAVIA | 58.535 |
| 🥉 | OLSCHKI Alessandro | YUGOSLAVIA | 50.250 |
Nations
| | | | |
| --- | --- | --- | --- |
| Clasif | Nation | Athletes | |
| 🥇 | 🇮🇹 ITALY | Catalani, Olschki, Jannuzzi | |
| 🥈 | YUGOSLAVIA | Armanda, Balenovic, Stakula | |
| 🥉 | 🇫🇷 FRANCE | Martina, Gautier, Berger | |
---
Source: CMAS – FEDAS 1957-1998 – FEDAS 2000 – 2018