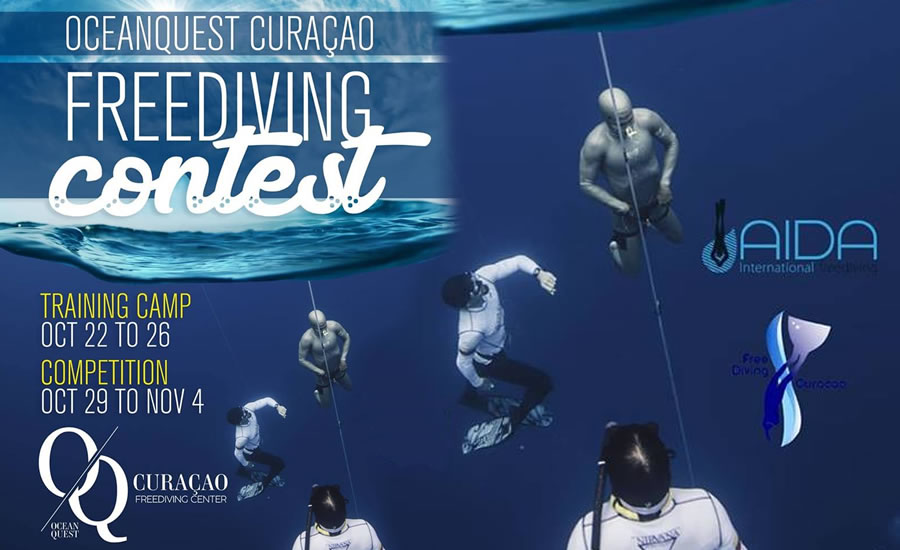 (Sportalsub.net / Free Diving Curacao / Oceanquest Curazao) – Leer en Español
Free Diving Curacao and the Recognized Freediver Champion and Instructor Walid Boudhiaf are proud to announce the first and annual freediving competition.
OceanQuest Curaçao Freediving Contest 2018: Training Camp from october 22-26 and Freddiving AIDA Competition from october 28 to november 4th 2018
The competition will incorporate 3 depth disciplines, CWT – FIM – CNF spread over 6 days, thus enabling multiple attempts. The Organizers offer a training camp before the competition so you can get into shape, familiarize with the area, get to know the safety team and logistics.
"I am happy to introduce you to my new freediving center Oceanquest Curaçao on the beautiful island of Curaçao, in collaboration with Free Diving Curacao , we have great conditions all year round, direct flights from Europe, the US and South America, modern infrastructure and plenty of activities and good food on the island!" – said Walid on his Facebook
More info: https://www.oceanquestcuracao.com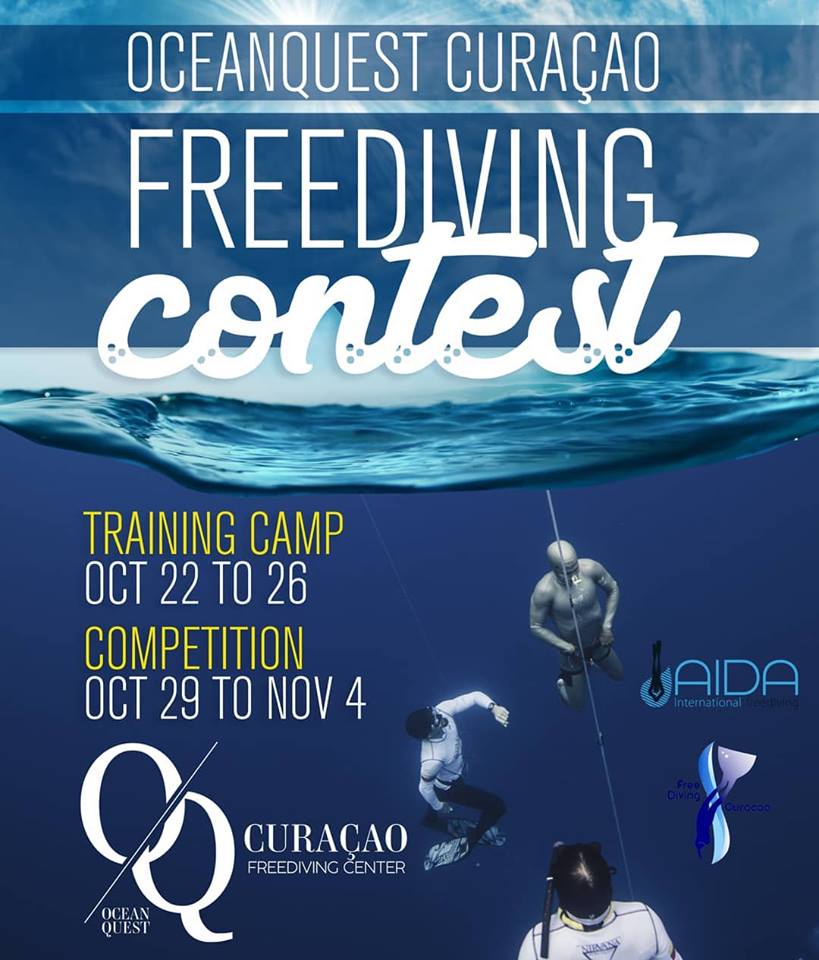 Walid Website: www.walidboudhiaf.com
email: info@walidboudhiaf.com