🇨🇦 12th CMAS Underwater Rugby World Championship – Montreal, Canada 2023
(Sportalsub.net / CMAS Underwater Rugby Comission)
Leer en Español
The 12th Underwater Rugby World Championship of the World Underwater Federation (CMAS) will be held in Montreal, Canada from July 7 to 15, 2023.
Instagram – Facebook – Youtube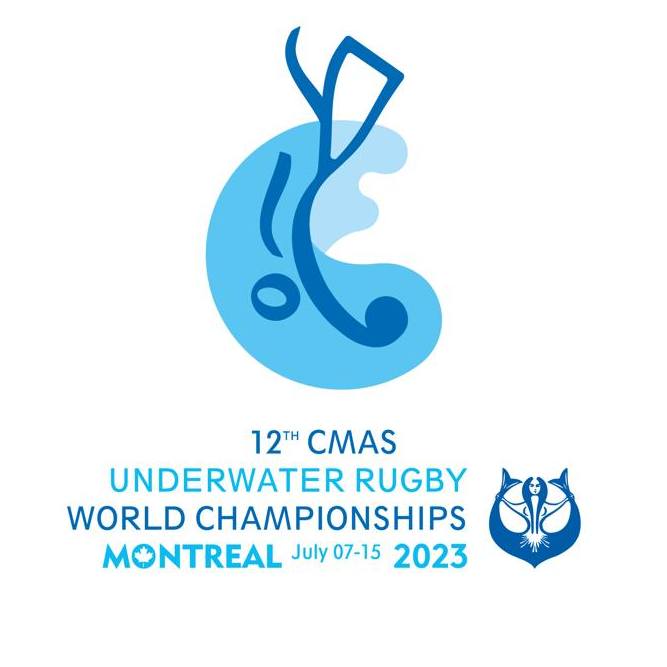 After it was announced that Canada, Colombia and Spain could organize the 12th Underwater Rugby World Championship of the World Underwater Federation (CMAS), scheduled to take place in 2023, the North American country is chosen to host the event.
This will be the 3rd time that the Underwater Rugby World Championship is held outside of Europe and the first time that Canada will do it, a country that has two participations in World Championships in this sport (Cali, Colombia 2015 and Graz, Austria 2019). History of the Underwater Rugby World Championships
Camilo Contreras, player and Coach of the Canadian National Team, informed that the event will be held in the city of Montreal, at the facilities of the Complexe sportif Claude-Robillard.
The date of the event and more details will be published shortly by the CMAS Underwater Rugby Commission.
In a publication of April 22 by the World Commission of this sport on its official page on Facebook, they reported that the final date for the application of host countries for this event was April 1, 2021 and in which the request for the federations of Canada, Colombia and Spain. The Underwater Rugby commission worked on the final selection procedure and sent the CMAS Board of Directors the decision for the final approval of the venue.
In the same statement from the commission, the postponed of the 2021 European Championship in Norway is confirmed, as well as the European Open Junior Championship in Turkey, which will be rescheduled for 2022 due to the world situation and in Europe with the covid-19.
Source: The CMAS Underwater Rugby Commission