🇦🇺 Underwater therapy helps people with different disabilities in Australia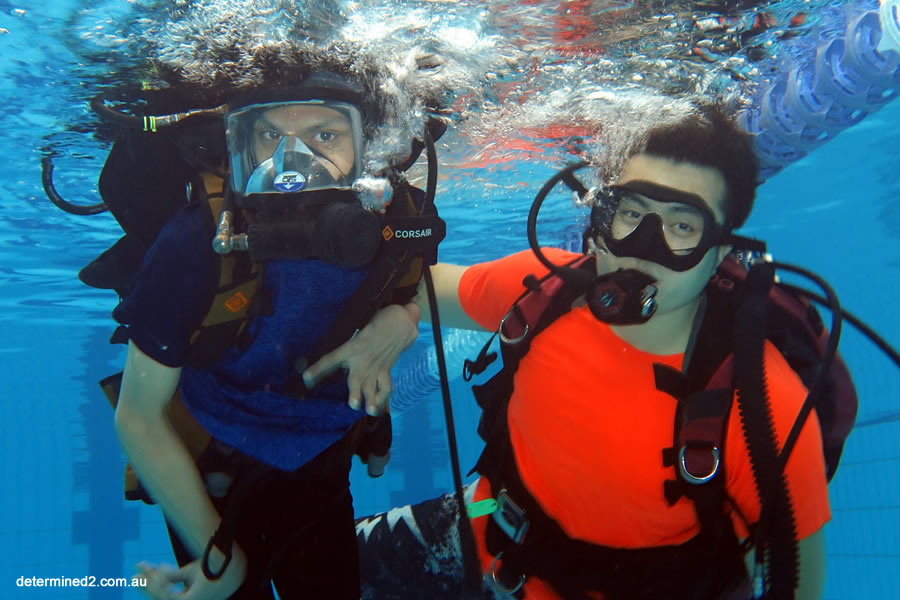 (Sportalsub.net / Determined2)
Adapted diving is the set of underwater activities carried out by people with physical, mental or sensory disabilities. Beyond the recreational benefits and social participation, for people with physical limitations this practice adds an additional benefit: the sense of freedom and independence that one feels underwater. An Adapted Diving Instructor is also a therapist, and what is a therapist? a therapist is someone who works with patients to help them overcome various issues.
In Australia, Immersion Therapy is a multiple award-winning service that was developed to offer freedom of movement within the weightless environment of underwater using SCUBA equipment. With approximately 5,000 sessions delivered, Immersion Therapy has demonstrated great results for those who have participated.
Participants use specialised scuba equipment to breathe underwater in a swimming pool, using the weightlessness to regain confidence and build muscle strength. Pain relief and increased mobility are also often experienced.
Why Immersion Therapy is reasonable and necessary:
Immersion Therapy is an inclusive service that has been developed based on a biopsychosocial model. The person-centred approach is designed to accommodate participants' individual needs and goals, maintaining participants' choice and control while assisting to increase functional capacity and enhance social and community participation.
Inclusive service

Immersion Therapy is accessed by a broad range of people provided services to children and adults living with physical and intellectual disabilities, people with injuries, and those living with serious medical conditions.  The philosophy behind Immersion Therapy is exploring the benefits with the participant.
General benefits to ongoing sessions
While every person's session is tailored to them and no two people are the same, there are some common benefits that have been recorded across a wide participant base.
These include:
Improved mobility
Muscle conditioning
Increased confidence and self-esteem
Decreased pain medication
Improved social skills
General increases in overall wellbeing
Official website at: https://determined2.com.au/
Facebook: https://www.facebook.com/determined2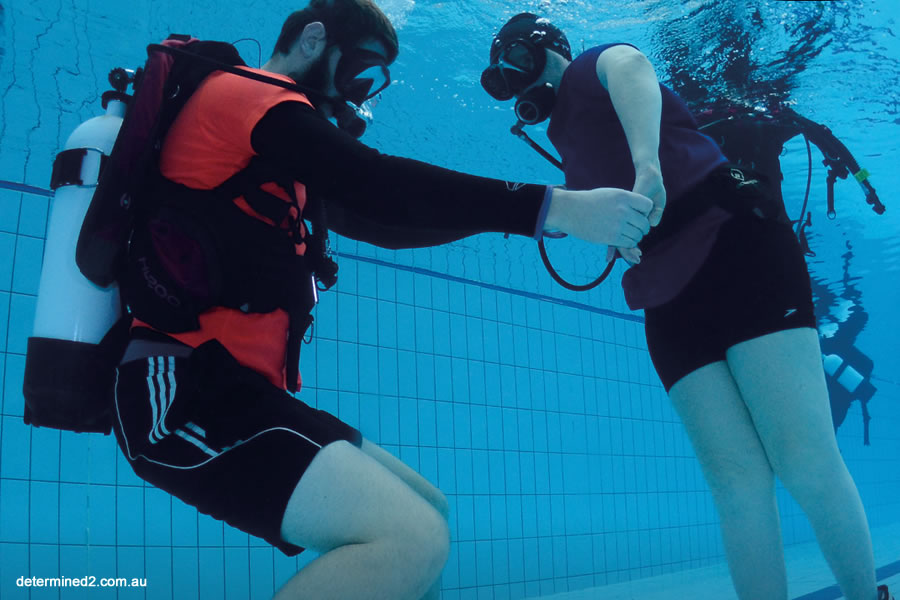 ---
Author: Miguel Cedeño 
Director of Sportsub.org & Sportalsub.net
miguelsportsub@gmail.com / miguel@sportalsub.net
Twitter: @miguelsportsub