🇮🇹 Cristina Francone from Italy sets two new CMAS dynamic freediving world records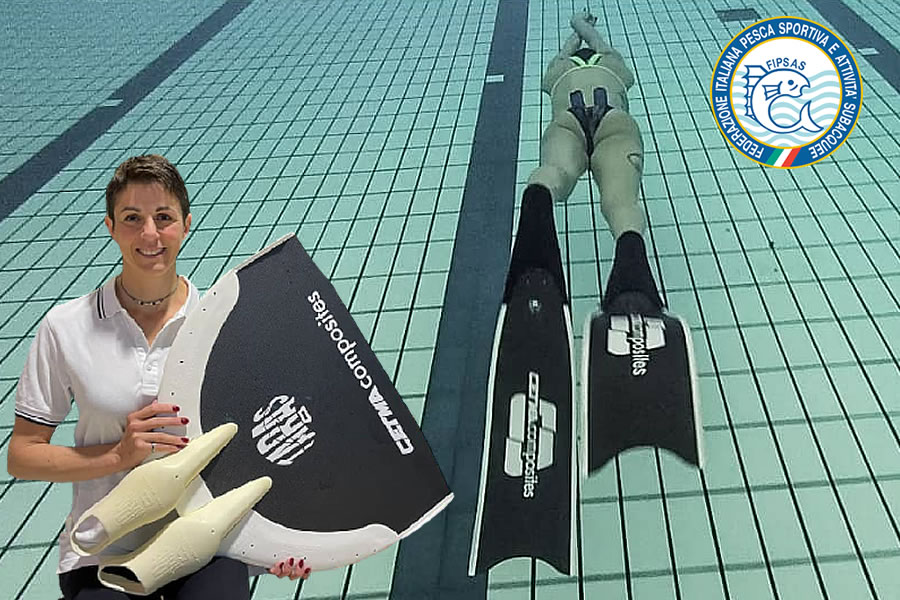 (Sportalsub.net / FIPSAS) – Leer en Español
The Italian freediver Cristina Francone has set two new freediving world records of the World Confederation of Underwater Activities (CMAS), during the weekend of May 1 and 2, in the competition endorsed by the Italian Federation of Sport Fishing and Underwater Activities (FIPSAS) called "Sardinia Cup" held in Cagliari.
Dynamic World Record with Monofin
On Saturday, May 1, Cristina made an impressive record of 261.40 meters (time 2min 58sec) in the dynamic apnea with monofin in a 50-meter pool, surpassing the previous world record of the Italian Alessia Zecchini of 253 meters in June 2019 in Turkey.
Dynamic World Record with Bifins
Later, on Sunday, May 2, Francone achieved his second world record, this time in the dynamic modality with bifins, also in a 50-meter pool, by completing a distance of 231.85 meters (3min 02 sec) surpasing the 230, 05 meters performed by the Croatian Mirela Kardašević at the end of March of this year 2021.
The records were subjected to doping controls and were attended by the CMAS International Judge, Stefano Floris.
Source: FIPSAS
Cristina Francone Instagram:
https://www.instagram.com/crifra10/
Ver esta publicación en Instagram