🇹🇭 Thailand's Trang Underwater Wedding Ceremony Comes to 25th Anniversary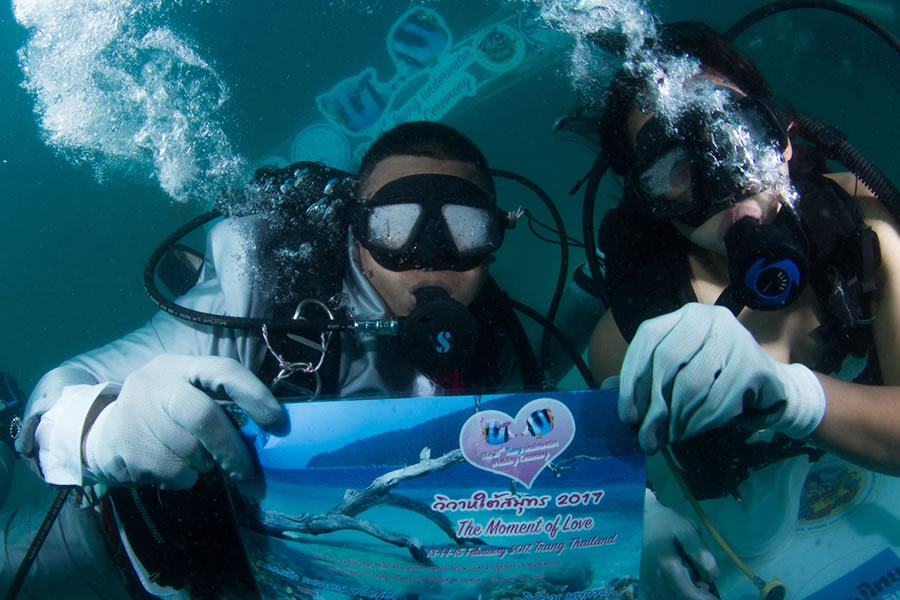 (Sportalsub.net / Underwaterwedding.org) – Leer en Español
Since the beginning of 1996, the province of Trang, in Thailand began to be known around the world for its famous ceremony of "Underwater Wedding" originated by a couple who fell in love during their participation in the 1st ecotourism event "Returning the Natural Beauty to Coral Reef "making it one of the most famous events in the world of this type, which is celebrated on February 13, 14 and 15 of each year, coinciding with Valentine's Day.
For wedding couples who share a passion for scuba diving, getting married underwater is an unforgettable experience, and can also be a great opportunity to celebrate a wedding anniversary, renew wedding vows, or strengthen the bonds of a marriage (for more information on couples therapy, see this good read).
The 1st Trang Underwater Wedding was initiated by the willingness of Governor and President of The Trang to fulfil the dream of lovers by arranging the traditional Thai wedding ceremony, together with a wedding certificate formally signed under the water. With the annually continuation of the ceremony, the event has gained worldwide popularity and attracted so much international interest as the first place in the world where the wedding was held that the Guinness World Records has awarded this event "The Largest Underwater Wedding Ceremony" in 2000.
The event has not only equipped with the largest number of wedding couples in the world, but it also praised of anti-discrimination by facilitating handicapped couples in joining this memorable ceremony. At present, the Trang Underwater Wedding Ceremony is widely recognized as one of the most fascinating events of Thailand.
Being located along the coast of the Andaman Sea, Trang has a coral reef with a great marine diversity, being the setting for the "Trang ynderwater wedding ceremony" and for getting to know the exotic traditional Thai culture for couples of foreign, divers and tourists from all over the world.
In 2021 the 25th edition of this great underwater world event will be held
Official website at: https://en.underwaterwedding.org/
Facebook: https://www.facebook.com/TrangUnderwaterWedding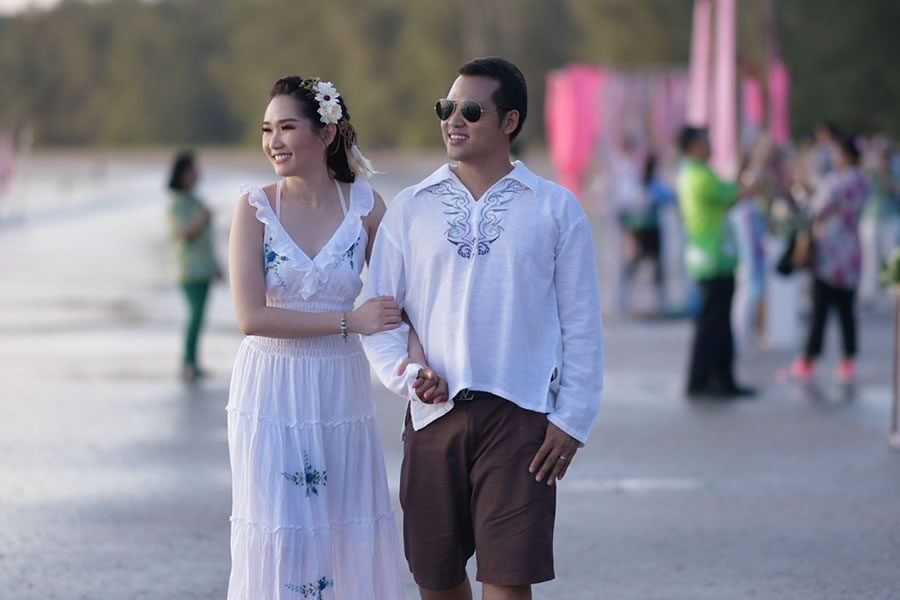 ---
Author: Miguel Cedeño 
Director of Sportsub.org & Sportalsub.net
miguelsportsub@gmail.com / miguel@sportalsub.net
Twitter: @miguelsportsub